Revive IT securely collects and recycles all types of Apple Computers, iPads, MacBook Laptops, Apple Computer Equipment, Monitors etc.
We destroy all your confidential data using industry leading data wiping & shredding technology.
All Apple computer equipment is refurbished for reuse or is broken down for materials recycling.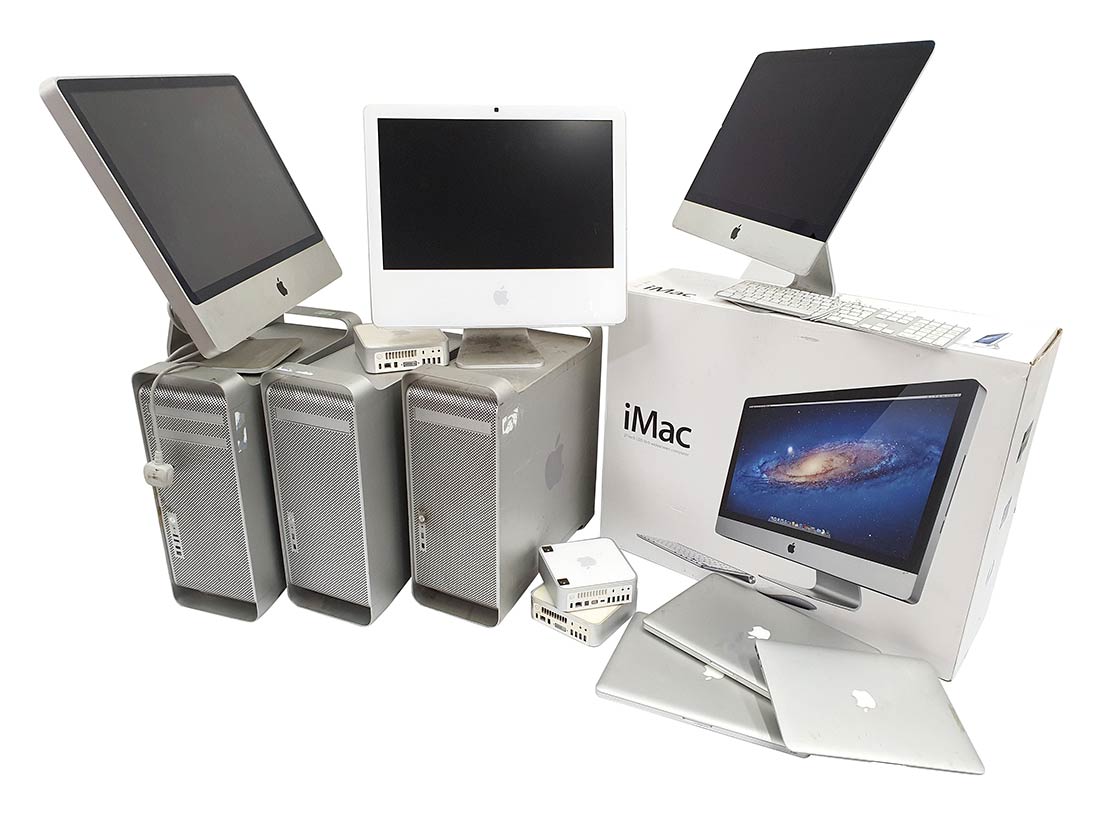 Our Apple PC Recycling Service
We collect old Apple computers regardless of age or condition.
Our nationwide secure collection service operates 7 days a week.
Revive IT's Apple PC recycling service is provided free* of charge to all customers.
We guarantee the destruction of your confidential data using the latest NCSC approved software and shredding technology.
A certificate of data destruction is provided for each collection.
Revive IT

Revive IT is a market leader in the computer recycling industry, specialising in the secure disposal of all types of IT equipment, guaranteed data destruction and environmentally friendly reuse & recycling.
We have been awarded international certificates for Quality, Environmental Compliance, Data Security, Business Continuity, Energy Efficiency and Safety.
Our computer recycling service is full insured, guaranteed and approved for data security and compliance.
We guarantee our customers GDPR & environmental compliance when it comes to IT disposal.
Revive IT boasts 98% customer satisfaction.
Millions of redundant computers are processed by Revive IT annually.
We are trusted by 1000s of organisations throughout the UK with the secure disposal of their end of life IT.
Our service is truly nationwide with offices in London, Manchester and Leeds.
To organise the disposal of your old Apple computers call 0333 242 2545 or email it@reviveit.co.uk