Revive IT securely collect and recycle all types of laptops regardless of age or working condition.
Your confidential data is shredded or erased using the latest NCSC approved software.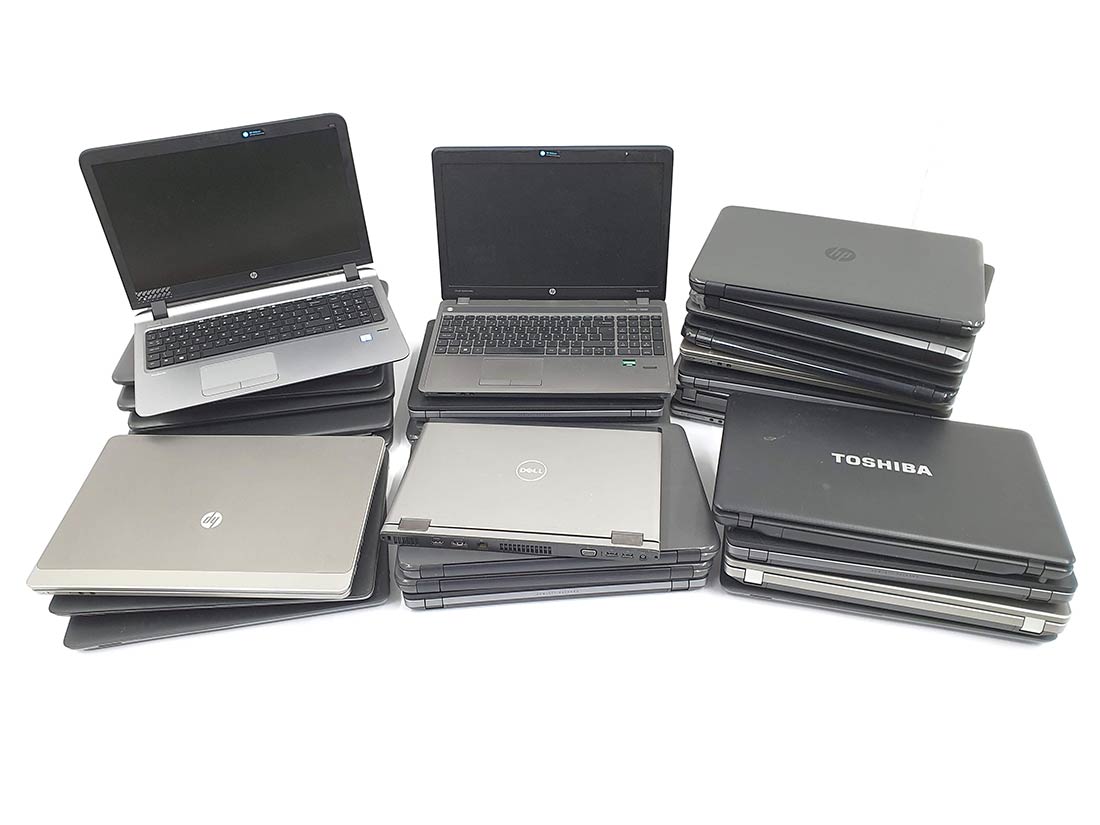 Our Laptop Recycling Service
Our laptop recycling service is free* of charge.
We will collect from your UK location using our own security vetted logistics team.
Full Waste Documentation and Data Erasure Certificates are provided for each collection.
All types of Laptops, Computers, Monitors, Printers etc. are reused or broken down for materials recycling.
Revive IT's laptop recycling service is used by thousands of customers each year.
If your laptops have residual value, we can purchase them from you.
Revive IT

Revive IT is a specialist IT recycling company focusing specifically on the secure recycling of computer hardware such as laptops, computers, notebooks, printers, servers etc. With years of industry experience, countless recommendations and referrals, Revive IT has become one of the computer recycling market leaders.
We have been awarded international certificates for Quality, Environmental Compliance, Data Security, Business Continuity, Energy Efficiency and Safety.
Our entire operation is security approved, licenced and environmentally friendly.
Revive IT is able to accommodate IT disposals of all sizes, small or large.
We operate the latest shredding technology and Government Approved data erasure software.
Revive IT is the number 1 choice for computer laptop recycling, processing 1000s of tonnes annually.
To organise the recycling of your old laptops call 08450 040532 or email it@reviveit.co.uk