Revive IT collect and recycle all types of computers, monitors, laptops etc. from anywhere in the UK.
Most importantly we guarantee the destruction of all data stored on these devices.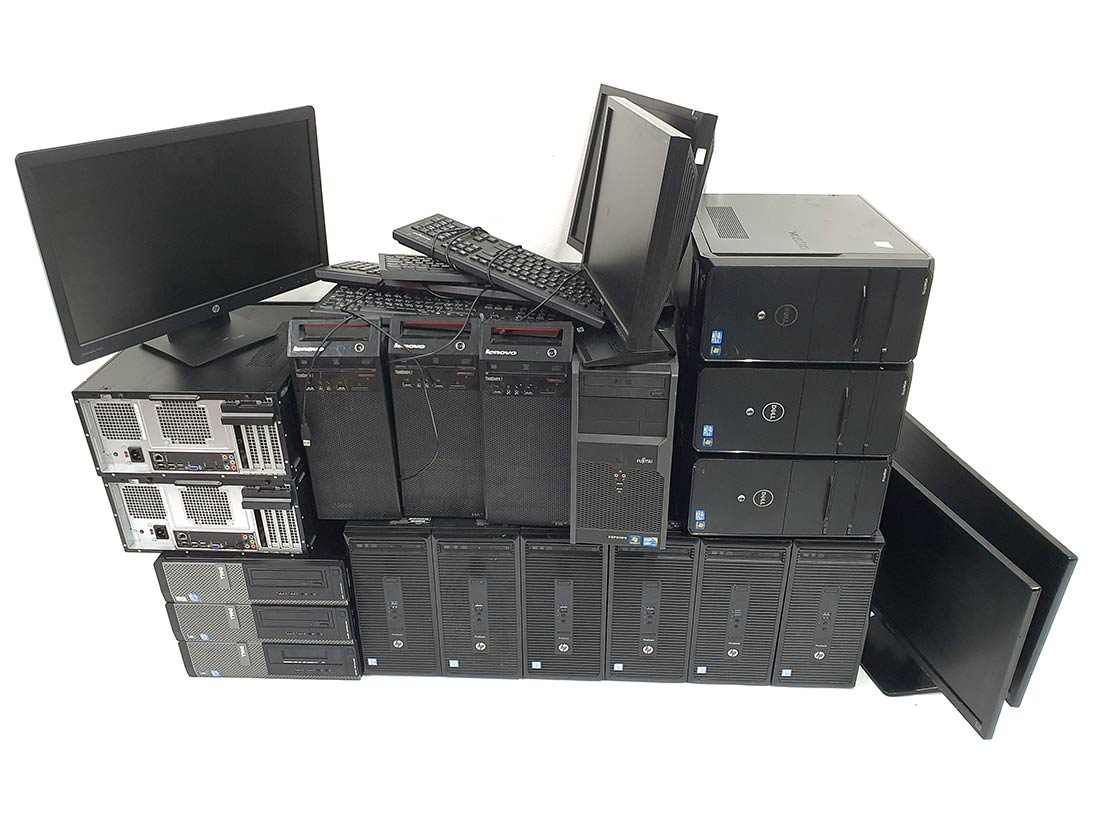 Our Computer Disposal Service
Our computer disposal service is free* of charge.
We will collect from your site anywhere throughout the UK.
Everything computer related is taken for recycling including cables / peripherals.
All your hard drives and other data bearing devices will be shredded or data erased.
Full Waste Documentation and Certificates of Data Destruction provided for each collection.
Revive IT

Revive IT is the number one choice for secure computer recycling; holding awards for all international standards, guaranteeing irreversible data destruction and ensuring your compliance with our extremely simple service.
Our main principles are 1. Customer Service 2. Efficiency 3. Data Security 4. Professionalism.
5* customer care throughout the entire process.
Revive IT are fully insured, accredited and approved.
We process millions of computers annually.
Data security and environmentally friendly recycling are key throughout the entire process.
We work with Businesses, Schools, Colleges, NHS, Government etc.
Revive IT operate the latest Government Approved data erasure and shredding technology.
To arrange the collection and recycling of your old computers call 0333 242 2545 or email it@reviveit.co.uk