Revive IT shred all different types of media, optical discs, CDs, DVDs, memory cards, mobile phones, tablets, hard drives etc. to the highest government standards including a CPNI 6mm approved particle size.
We are one of the UKs market leaders, shredding millions of data bearing devices each year.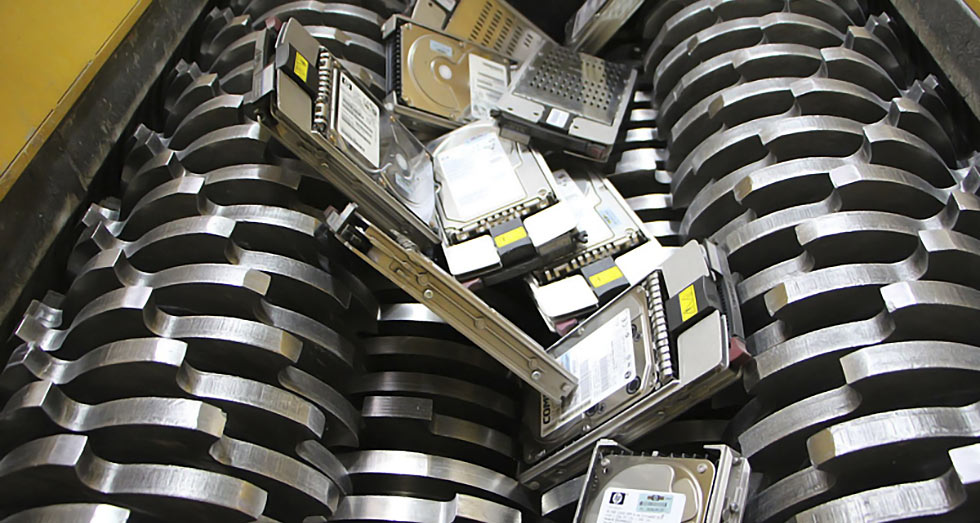 Our Media Shredding Solution
 We operate nationwide, shredding tonnes of data bearing computer media each month.
Revive IT operate industry leading shredding machines, capable of meeting you exact shredding requirements (6mm – 40mm particles).
Full asset disposal inventories can be completed prior to destruction which include makes / models / serial numbers / weights etc. (depending on your requirements).
Video footage can be provided of your media being shredded along with your data destruction certificate.
Data security is the main focal point of all our operation – all our staff follow the most stringent security procedures and are vetted to BS7858.
All shredded material is recycled in accordance with our ISO 14001 Environmental Policy.
Revive IT

Revive IT is a specialist provider of IT disposal and secure data destruction. We recycle computers, laptops, hard drives, monitors, printers, servers etc. for 1000s of customers nationwide.
We have been awarded certificates for Quality Management, Environmental Efficiency, Health and Safety, Data Security, Business Continuity, Energy Efficiency and Road Traffic Safety.
We aim to refurbish and reuse devices where possible; anything that can't be reused is broken down for environmentally friendly materials recycling.
Revive IT operate throughout the UK from our offices in London, Manchester and Leeds.
All our computer recycling and media shredding services are insured, approved and guaranteed.
If your redundant IT assets have residual value, we're able to purchase these from you.
To arrange your media shredding service, call 08450 040532 or email it@reviveit.co.uk