Revive IT collects and recycles printers and photocopiers nationwide free* of charge.
Once your data has been securely destroyed, all printers are either refurbished for reuse or are broken down to their core components for environmentally friendly recycling.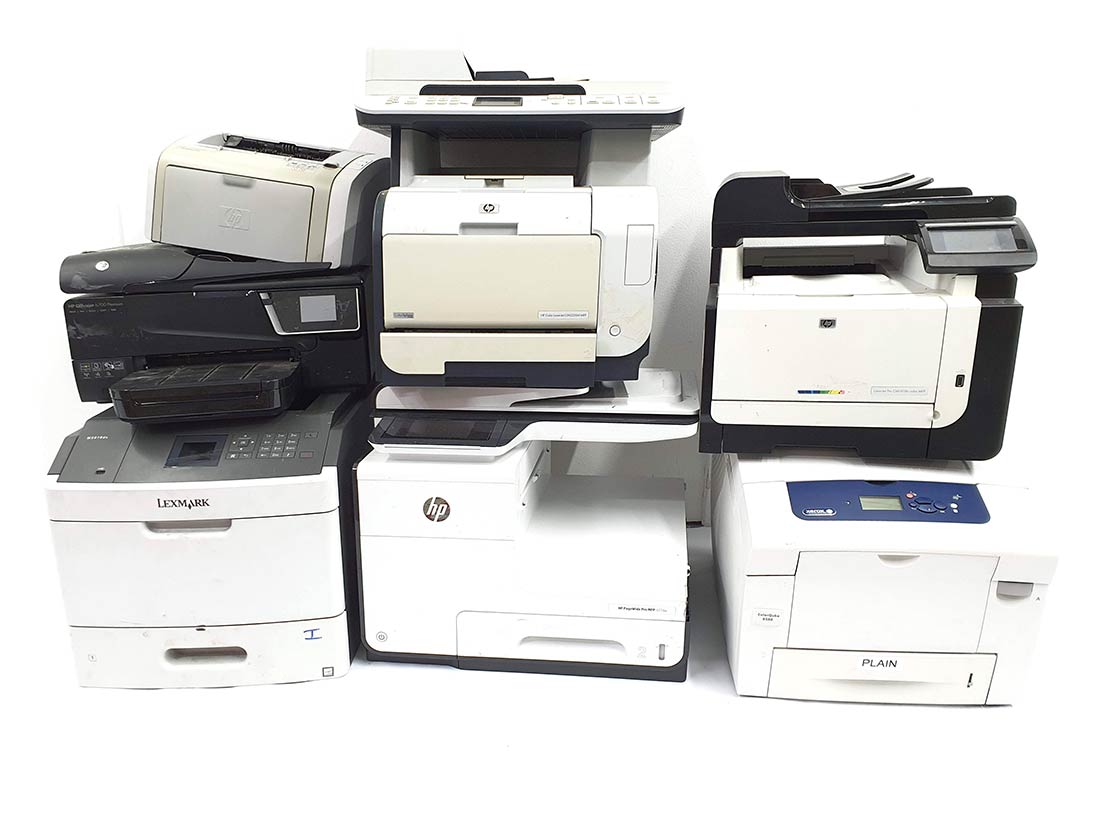 Our Printer Recycling Service
We recycle all types of printers and photocopiers such as HP, Xerox, Dell, Samsung, Lexmark etc. including both laserjet printers and inkjet printers.
Revive IT guarantee the destruction of your confidential data stored on these devices.
Waste paperwork is provided at the time of the collection and a destruction certificate within 7 working days.
This printer recycling service is fully approved, insured and guaranteed.
We can recycle both large and small volumes of printers.
Revive IT
Revive IT is the UKs number one choice for computer printer recycling. With years of experience, the brightest minds, nationwide coverage, industry leading data destruction and recycling technology, we're perfectly suited to assist organisations of all sizes with the secure disposal of computer equipment.
We operate a zero waste to landfill policy; everything we process is either data erased / refurbished for reuse or is broken down for environmentally friendly materials recycling.
Revive IT is accredited to all international industry standards.
With a large range of extras such as 6mm CPNI shredding, onsite destruction and Blancco data erasure, Revive IT is perfectly suited to meet your specific requirements.
We service 1000s of organisations each year (NHS / Government / Schools / Universities / Businesses etc.).
To arrange the disposal of your old printers call 08450 040532 or email it@reviveit.co.uk